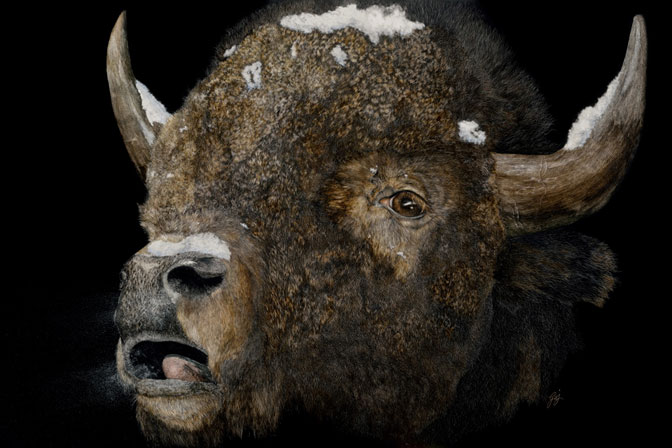 Autumn 2018 Update
The Summer was a very busy time for my artwork. Pieces were exhibited in several unique and special events. During July and August, two pieces, Searcher and Sir Brahma, were exhibited at the 33rd American Plains Artists 33rd Annual Juried Show at Fort Concho Historic National Landmark in San Angelo, Texas. The exhibition was a special event in a great setting showing the beautiful work of over 70 artists from across the country.  Sir Brahma was selected as a Finalist in the exhibition and Searcher was awarded People's Choice Award. Given the high quality of artwork in the APA Show, I was very humbled to receive such an honor by those who viewed the exhibition.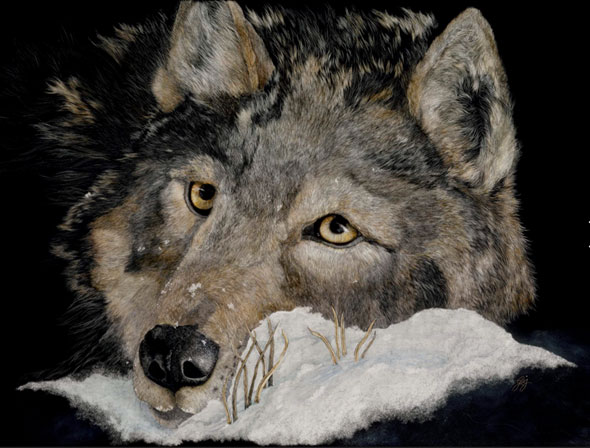 Searcher, 24 x 16, Scratchboard, People's Choice Award, 33rd Annual APA Juried Show
In addition to the APA Show, Cold Night was exhibited in June and July at the Fifth Annual Artspace111 Regional Juried Exhibition in Fort Worth, Texas. The piece was very well received.  Moreover, Cold Night received further accolades as a Finalist in Southwest Art Artistic Excellence Competition. The piece will be published in the December issue of Southwest Art.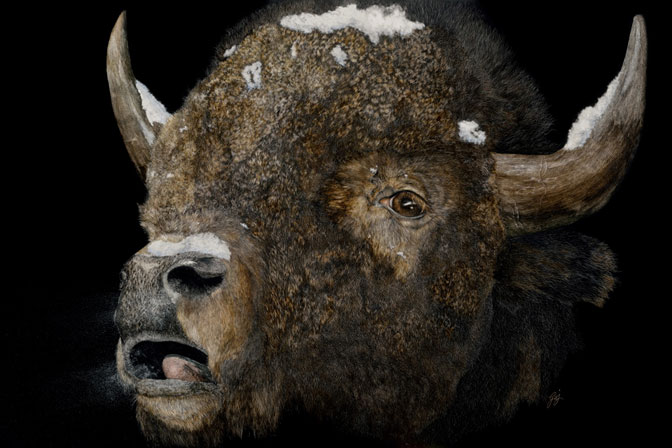 Finalist 2018 Artist Excellence Competition, Southwest Art
I am also pleased to announce that two of my newer pieces were shown in a local exhibition in Pagosa Springs, Colorado. The pieces, Overlooking and Envisioning, were exhibited in June, July, and August. These pieces are now on display at Two Old Crows gallery in Pagosa Springs. Finally, I am presenting a display of almost a dozen pieces at the exclusive restaurant, The Alley House, in Pagosa Springs. It is an honor to have my work displayed one of the best in restaurants in southern Colorado – a wonderful venue.
Looking forward, I am excited to have Lioness Engagement to be published in Strokes of Genius 10. The book, which will be available in November, documents the best artwork from over 1,000 entries.   It is very special to have this piece in such a high quality product.
May your Autumn bring vivid colors to you.
See my recent work on my website – www.gajart.com
All the best,
George Ann